Career Guidance and Counseling
Do you want to find the job that suits you best and make better career decisions?
The chances of having a successful career are higher than you think. You can count on the support of the Evolve today team to discover what job can fulfill and motivate you to become among the best in your field. Our team of consultants offers you career advice and helps you get the job you want, where you have the freedom to evolve professionally, where you can feel involved and appreciated in the long run.
We have created 3 packages of counseling and career guidance sessions, outlined according to your current desires and needs. We help you prepare from A to Z to easily get a future job. We discover together what vocational profile you have and what profession makes you happy and we help you overcome challenges or blockages that stand in the way of your professional goals.
Invest in yourself and grow your career with us.
Which are the benefits of talking to a career counselor?
A career orientation session is an open discussion, that is 100% customized on your desires, needs and aspirations, whether you're just starting out or needing a career transition.
Together, we can discover the best strategy for you to identify your strengths and use them in your favour. We can help you create an attractive resume that reflects your abilities and help you define your personal and professional brand. Career consultancy is right for you regardless of your experience level: middle, senior or management.
Which are the steps that we will go through în a career coaching session?
We know how important it is for you to get your dream job. This is why the consultants in the Evolve Today team will guide you in the process of consolidating your career path and turn your dream into reality. These are the steps we will go through together in our career consulting sessions: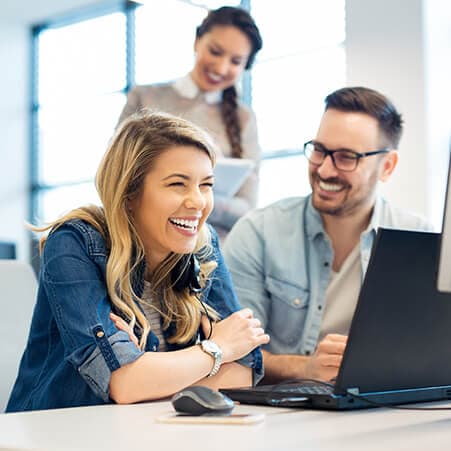 We have experience in recruiting IT professionals who are specialized in any technology. We recruit for small and big companies, startups, and we build on-site or remote teams.
Do you have any questions or curiosities?
Our team is here for you. Send us a message and we'll get in touch with you as soon as possible.
Do you want to meet the team?
Contact us and we'll set up a meeting to further discuss your business needs and find the right recruitment solution.