HR strategies for the future
Are you facing challenges in attracting talented candidates?
Through our consultancy service we offer expert advice that helps companies maximise the efficiency of their HR operations and implement procedures and strategies that bring real results.
Do you need to better the performance management systems inside your company?
Our expertise includes the audit of internal HR processes, organizational diagnosis, SWOT analysis, employee satisfaction assessment, performance management, increasing the success rate in the recruitment processes, training analysis or on point analysis of organizational dysfunctions.
Human resources consultancy
Being one step ahead of your competition means being in a constant evolution. Let's build a HR strategy that will keep you on the top of the game, now and in the future.
The external perspective offers an objective stand-point on the problems and can bring valuable insights that lead to change and progress.
We assure that everything we offer through consultancy is perfectly aligned with the company's vision, objectives, values and we have all the flexibility necessary to help your organisation evolve.
Transforming your HR processes
The transformation and improvement of your HR processes is not a one time action, but a journey through which companies better their tactics for a better future.In today's business context, companies need to make a priority in understanding the changes in their employees' motivations and perceptions, in order to build solid, long term relationships with them.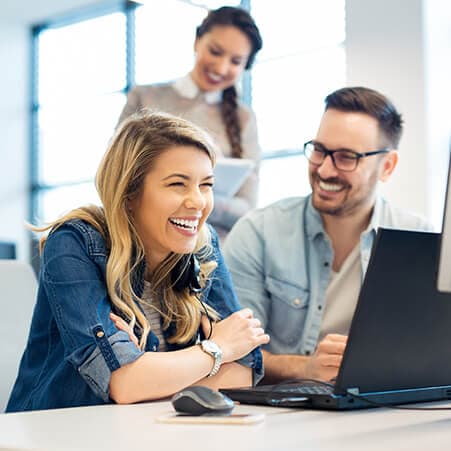 We have experience in recruiting IT professionals who are specialized in any technology. We recruit for small and big companies, startups, and we build on-site or remote teams.
Do you have any questions or curiosities?
Our team is here for you. Send us a message and we'll get in touch with you as soon as possible.
Do you want to meet the team?
Contact us and we'll set up a meeting to further discuss your business needs and find the right recruitment solution.