Recruitment for Specialists
Does your department need an expert accountant with great analytical skills or a talented sales person?
With years of experience in recruitment for various industries and with a large portfolio of diverse hires, we can help you in any selection and recruitment process, regardless of the difficulty level or the very specific requirements of the role.
The Evolve Today consultants can easily cover your need of specialists for industries like: IT&C, marketing and sales, human resources, finance and accounting, banking, engineering, logistics, automotive and more.
Send us a brief and tell us about what kind of specialist your team needs and we will recruit them for you!
Dedicated team and long term partnerships
In order to build performant departments, you need a team of professional recruiters that can understand your business needs, the importance of the vacant role and have a clear overview of the position, that goes further than the job description.
We are committed to go all the way with the recruitment process and deliver a quality candidate shortlist in the shortest time possible.
Our partnerships are long term and we offer support for companies in the improvement of all internal recruitment processes.
Which are the first steps of the recruitment process?
We want to make sure we will have a partnership based on mutual trust and transparency. This is why we want to tell you about the steps we go through when we take over a recruitment project.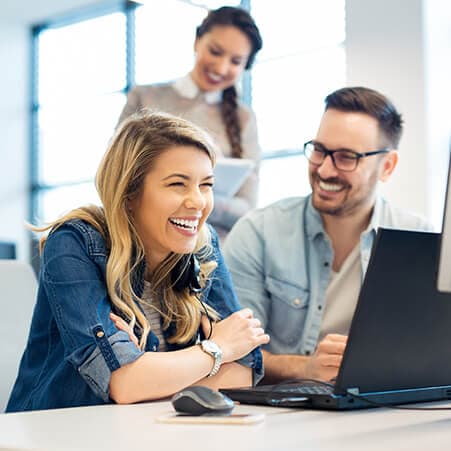 We have experience in recruiting IT professionals who are specialized in any technology. We recruit for small and big companies, startups, and we build on-site or remote teams.
Do you have any questions or curiosities?
Our team is here for you. Send us a message and we'll get in touch with you as soon as possible.
Do you want to meet the team?
Contact us and we'll set up a meeting to further discuss your business needs and find the right recruitment solution.