Headhunting and Executive Search
We offer headhunting and executive search services across Romania to recruit top executives for key positions in your organization.
Our team of Bucharest based headhunters is ready to meet your business' talent acquisition needs, by finding and attracting the top talents from the market for your administrative or top management team.
Let's build an efficient headhunting strategy that will bring the best professionals in your company. We are able to recruit a General Manager, CEO, Country Manager, CFO or CTO that is capable of supporting the growth of the company by achieving the business objectives.
We are convinced that we will recruit top executives that will take our client's business to the next level.
Headhunting strategies that deliver
When it comes to top management, companies are always on the look-out for the best out for the best executives out there. Our team of senior headhunters from Romania are able to attract top talent by defining a solid headhunting strategy.
Our role is to manage the entire recruitment process, analyse its evolution and make sure everything is going as planned. We have control over the meetings between the client and the candidate, we give feedback and assure maximum confidentiality.
We are there every step of the way, from the first contact to the integration of the new executive/manager inside the company.
Why do you need a headhunting firm?
Both headhunting and executive search are delicate processes that are based on a very targeted direct search and 100% confidentiality. The organizational culture, the mission, vision and leadership of the company are just a few key aspects to consider when talking to a top talent. So make sure you pick from the best headhunters.
Through the headhunting and executive search process, we attract valuable candidates for very specialised leadership roles.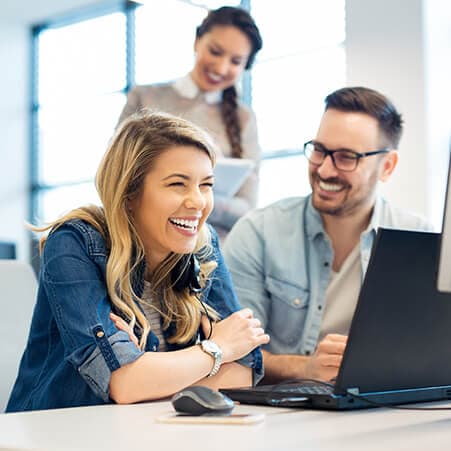 We have experience in recruiting IT professionals who are specialized in any technology. We recruit for small and big companies, startups, and we build on-site or remote teams.
Do you have any questions or curiosities?
Our team is here for you. Send us a message and we'll get in touch with you as soon as possible.
Do you want to meet the team?
Contact us and we'll set up a meeting to further discuss your business needs and find the right recruitment solution.